In a season where FC Barcelona is already dealing with adversity, the soccer[i] gods are deciding to pile it on. Not only is the club facing the loss of multiple key players that have been mainstays for a decade (Puyol, Valdes), they are also in the midst of the closest title race in La Liga in years (THREE whole teams within three points). On the business side of the club, Barcelona and Real Madrid are also fighting against a potential new regulation on the sport that would decrease their television revenue advantage over the other clubs.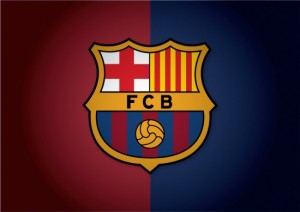 Currently the two clubs make as much as 6.5 times as much as the smallest clubs on television deals, while this new law would shrink that to max out the disparity at a fourfold difference (a likely loss of approximately one third of their current share).
Not so Quiet on the Barcelona Front
In the last three months, Barcelona has faced more difficulties from the legal/governing side of the business. Neymar's acquisition, seen by many as a coup that could grant the club one of the best and most coveted players in the world, is providing a hefty amount of trouble in the form of tax fraud. While Barcelona has generously offered a "complimentary" tax declaration in excess of €13.5 million to cover any irregularities, the club released a statement maintaining that no tax-related crimes occurred (in a €57m deal that apparently cost €86m [that still doesn't include wages] and pays the family upwards of €30m, I find that iffy). Whatever occurred behind the scenes, it was sufficient to cause the resignation of the club's president, Sandro Rosell.
The latest hit to Barcelona are the imposed FIFA sanctions for multiple transactions violating FIFA regulations on the international transfer of minors.[ii] Over a four-year period, ten transfers of players under 18 were found to be in violation of the rules covering the transfer, registration, and participation of minor players.[iii] Among the illegal transfers were under-18 players from South Korea, France, Nigeria, and Cameroon, who were banned from competitive games by FIFA. This ban prompted the investigation that led to FIFA's findings.
The prohibition on the international transfer of minor players has three limited exceptions, otherwise special exemptions must be granted by the Players' Status Committee. Under Article 19 of the Regulations on the Status and Transfer of Players, players under 18 can only be transferred internationally if one of the following are met:
The player's parents move to the country in which the new club is located for reasons not linked to football.
The player lives no further than 50km from a national border and the club with which the player wishes to be registered in the neighboring association is also within 50km of that border. The maximum distance between the player's domicile and the club's headquarters shall be 100km. In such cases, the player must continue to live at home and the two associations concerned must give their explicit consent; OR
The transfer takes place within the European Union or European Economic Area and the player is between 16 and 18 years old, provided the following additional criteria are met:

The player is provided with an adequate football education/training in line with the highest national standards;
The player is guaranteed an academic/school/vocational education, allowing the player to pursue a career in the event that he stops playing professional football;
All necessary arrangements are made to ensure that the player is looked after in the best way possible (living standards, mentor, etc.); and
Proof of the previous obligations is provided upon registration of the player.
These restrictions are in place to protect minors who may not otherwise be in a position to protect themselves (when I was 15 I'm sure I would not have been best at looking after myself in another country without at least some direction and support). One transfer of this nature would likely be met with more of a slap on the wrist, but such a systematic abuse of the policy (equating to a regularity of at least two per year during the time period) requires more serious action to be taken.
FIFA Says No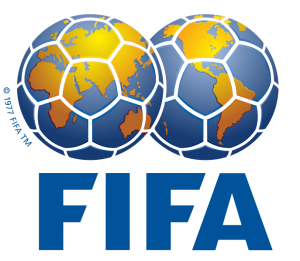 Due to the significant violation of this article, FIFA has slapped Barcelona with a ~€370,000 fine and a 14-month transfer ban that would prevent any incoming transfers between now and the summer window in 2015 (if the ban starts immediately and is not put off, frozen, or overturned by the Court of Arbitration for Sport, next summer's window would be available). With Xavi, Iniesta, Puyol, and Valdes all slowly rising in age, the next two windows could prove to be a critical time should Barcelona want to maintain their status at the top of the game. More pressing are the two deals that have apparently already been agreed to for Monchengladbach goalkeeper Marc-André Ter Stegen and the Croatian starlet from Dinamo Zagreb, Alen Halilovic. While the clubs may have an agreement, or pre-agreement (or whatever makes you comfortable calling a deal that does not occur within a transfer window), the transfer is not completed until the player is registered with the new club with FIFA. A transferred player must be registered if he is to play with a club, and that registration can only happen in the two annual registration periods (transfer windows). If a player is not registered with a club, that player's participation in any official match is seen as illegitimate per Article 11, which would naturally lead to more sanctions.
Ter Stegen doesn't seem to mind as much where he goes, stating that he will be leaving Monchengladbach, regardless of whether it will be to Barcelona or another club.[iv] Halilovic, on the other hand, seems to be set on the move, and is represented by the most famous lawyer currently associated with soccer – Jean Louis Dupont.[v] Dupont claims that since an agreement was struck between the clubs before the imposed transfer ban, Halilovic's deal should be allowed to go through. Further, he supports Barcelona by stating that La Masia (the club's academy) is an excellent education and support that in fact meets Article 19's demands of supporting any under-18 players within the organization. Dupont maintains that Barcelona is not one of the culprits of the targeted youth trafficking, that La Masia is a great opportunity and education, and the youth players of the club are not exploited and abused.
What now for Barça?
Barcelona is in the process of appealing the ruling through the Court of Arbitration for Sport (CAS), and may have precedent on their side with an earlier CAS ruling. In 2010, Chelsea faced a ban over the transfer of then 16-year old Gael Kakuta from Lens. CAS had frozen the transfer ban while the appeal was being heard, but the two clubs resolved the matter without CAS having to fully complete their review process (FIFA and CAS accepted the agreement).  Two factors prevent this case from being perfect precedent for Barcelona: 1) the Chelsea case was primarily a dispute between two teams (and settled between two teams); and 2) there was no final ruling on the appeal. For Barcelona, there is no dispute other than with FIFA, so there is likely no friendly settlement to have FIFA back down. Likewise, since CAS never made a decision on the appeal, it is far from certain that they will side against FIFA.
FC Midtjylland of Denmark could be a more telling ruling for Barcelona, as the club just received a warning for the transfer of three underage Nigerian players occurring in 2006. Barcelona could argue that the transfer of three players in a year is not dissimilar from transferring ten players in four years and that the punishment is arbitrary and overly harsh. FIFA could very well return with the idea that three in one year from one club can be viewed as a singular instance, whereas ten players from multiple clubs on multiple continents over four years shows a pattern of disregard for the legislation.
While this appeal goes on, CAS may very well put a freeze on the transfer ban as they did with Chelsea, which would allow Barcelona to get down to business quickly in the Summer of 2014, and strategically plan missing out on two later transfer windows.[vi] The best bet for Barcelona is that CAS decides to adopt Dupont's view that Barcelona adequately supports these youth players to meet the obligations of Article 19. The main issue working against Barcelona is that with several of these players from outside of the European Union/European Economic Area (e.g. Africa, South Korea). [u1] Barcelona may not meet these rules regardless of their support (if the parents did not move to Spain independently of the player's participation, then Cameroon/Nigeria/South Korea are definitely not within 100 kilometers of Barcelona).
As Dupont says, Barcelona is probably not one of the primary violators of the spirit of Article 19, which is determined to combat youth trafficking and exploitation. What could (and in my opinion maybe should) occur is an amendment to Article 19 to allow for such transfers generically so long as the obligations involving 16-18 year olds transferring within the European Union/European Economic Area are met. In Dupont's words, "When FIFA's prohibitions do not allow a future for a boy and his family, it is the rules which are wrong." While displacing a child under 18 from his country or family cannot be condoned, FIFA should not be in the business of limiting legitimate opportunities if they can positively benefit a youth player (and his family). The Players' Status Committee can already elect to make unique exceptions. A (decidedly unlikely) deregulation could allow for any youth transfers upon approval from the Committee and proven support for the player and his family. This would ensure that youth exploitation and abuse would be avoided, and youth players would not miss life-changing opportunities should they be up to the challenge.
---